The Team
Physiotherapists
Jonathan Mason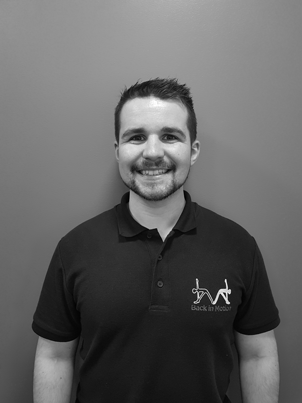 Jonathan qualified as a Physiotherapist in February 2018, with a Master's degree from the University of East Anglia. Prior to this, he worked with Back In Motion as a Sports Massage Therapist, and as a physiotherapy assistant in the NHS for a number of years – working predominantly with inpatients and assisting them towards a safe level of fitness to be discharged home.

Jonathan has a keen interest in all aspects of physiotherapy, health and fitness, which stems from both his BSc degree in Sports and Exercise Science, with honours, from the University of Essex and his work in the fitness industry as a fitness instructor. He intends on making rehabilitation and physical activity accessible for all through a combination of manual therapy and exercise. He holds particular interests in the hip and knee joints.

Outside of work, Jonathan is a lover of all sports and plays cricket throughout the summer. He is also partial to a mud-run or two and if not at work can often be found in the gym!


Yvonne Adams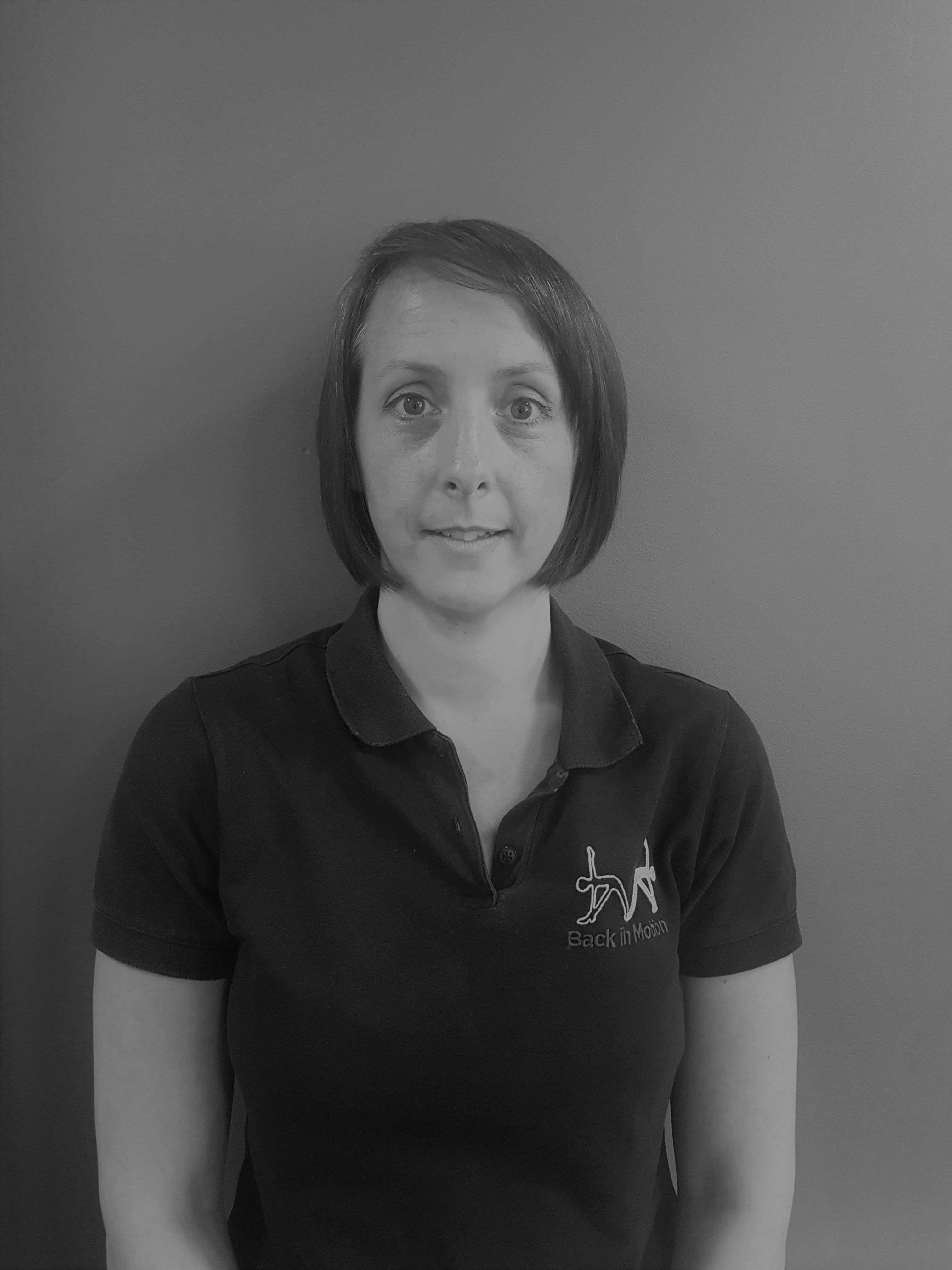 Yvonne graduated from the University of East Anglia having completed a Masters degree in Physiotherapy. Over the course of her Masters, she gained experience in orthopaedics, amputee rehabilitation, acute medicine, oncology, traumatic brain injury and stroke. On graduating Yvonne joined the team at Back in Motion to work as a musculoskeletal physiotherapist. Her special interests are spinal problems and neurological conditions.

Yvonne is also a qualified sports massage practitioner and completes massage at sports events as time allows. Outside of work, Yvonne enjoys traveling and fitness.
Beth Carpenter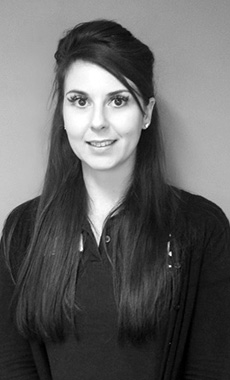 Beth started her career as a Physiotherapy assistant before graduating from the University of Essex in 2009 BSc.(Hons) Physiotherapy. She started work in Southend, before moving to Dartford as a Senior Physiotherapist. Beth joined Back In Motion in January 2014, after relocating from Essex. Beth's special interests are paediatrics (children), hands and hydrotherapy, although sees a variety of patients all with MSK conditions.Beth is fully trained in Clinical Pilates, Acupuncture and Kinesiology taping. Beth opened her own Thetford Back In Motion clinic and remains clinical seeing a wide variety of patients in the clinic and at their homes and pilates classes. She is keen and motivated in her career and loves the variety and challenges in her job. Outside of work she keeps herself busy with her family, horse riding and two dogs.
Mihail Alashki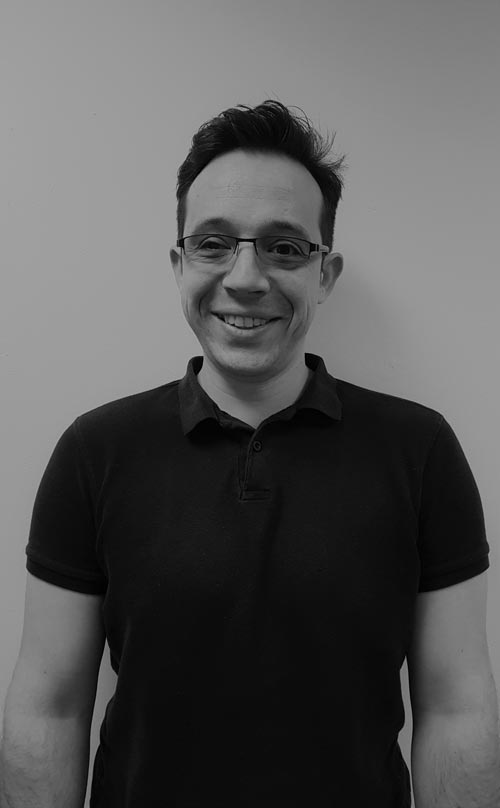 Mihail graduated with a Bachelor's Degree in Physiotherapy at the Medical University of Pleven, Bulgaria in 2002. After several years of working as a Physiotherapist, he then undertook his Masters Degree in Physiotherapy at the National Sports Academy "Vasil Levski" in Sofia in 2011. His interest to work as physiotherapist came from his passion for manual and sport medicine, and he developed a passion for musculoskeletal dysfunctions which he now specialises in, having written his thesis for his Masters Degree on Cervicogenic Headaches. After working as a physiotherapist for many years, he believes that in order for his patients to achieve the best possible outcome, it is vital to keep things fresh and enjoyable in both his treatment sessions and pilates classes. His ethos is that with a bit of determination and enthusiasm, anything is possible. In his spare time he enjoys listening to music and reading fantasy books. He also attends regular yoga classes.
Gemma Morris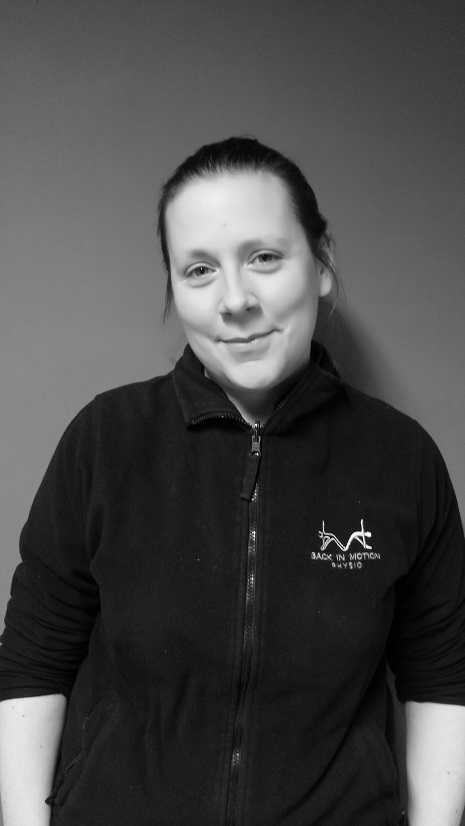 Gemma completed a BSc in medical sciences at Birmingham University followed by a Masters in Physiotherapy at The University of East Anglia.

She worked for Back in Motion for almost 2 years before taking on a franchise of the business in 2009 and now runs several clinics in the North Norfolk area.

Gemma is an experienced senior MSK Physiotherapist having qualified in DMA Clinical Pilates and Acupuncture with the AACP and uses both in the treatment of patients and her classes and mentors her team in other areas of speciality such as Headaches, Domicillary care and neurological conditions.

Gemma is busy running a business and managing a family and son but when time allows her second love is the stage and has taken roles in various performances at the Maddermarket theatre.
Mark Conlon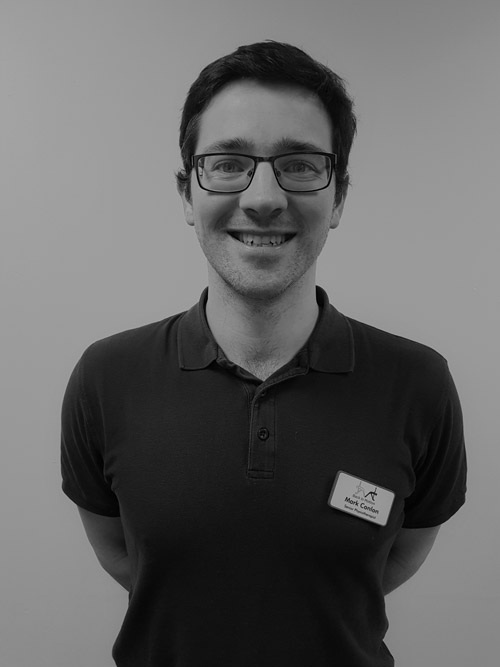 Mark Graduated from the University of East Anglia with a Master's degree in Physiotherapy in 2011. On graduating, he joined the team at Back in Motion where he worked for two years as a musculoskeletal physiotherapist. He managed a varied caseload, treating private and NHS patients as well as those referred from medicolegal companies. He also carried out rugby clinics and Pilates classes, and worked in prisons around Norfolk treating offenders. In 2013, Mark pursued an opportunity to run a Physiotherapy practice elsewhere in the UK. He did this for two years gaining experience in the administrative and business side of Physiotherapy. Mark then returned to Back in Motion in 2015 with a view to further his professional development within a productive environment. He enjoys treating patients with a variety of musculoskeletal ailments and the challenges these bring. Mark is fully trained in Clinical Pilates and acupuncture. Outside of work, Mark enjoys travelling, cycling, walking his dog with his family and is a keen rugby fan.
Rehab Therapists
Amy Sewell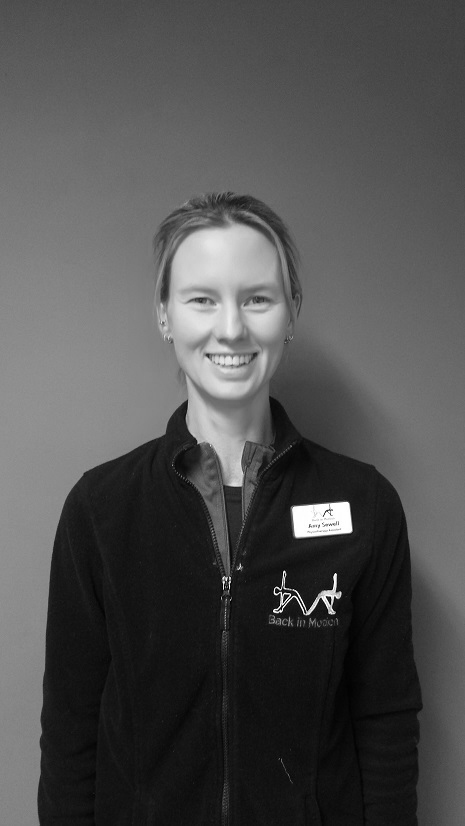 Amy is a qualified Physiotherapy Assistant. She has worked at Back in Motion's fully equipped Pilates gym for 5 years and holds a BSc Exercise Physiology and level 3 Personal Training certificate. She takes one-to-one sessions and group classes using a range of equipment including Reformer, Trapeze table and Pilates ball as well as matwork.
Joe Mckenna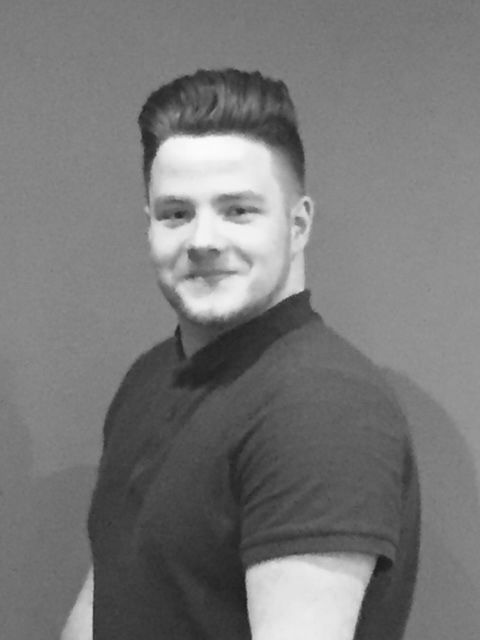 Joe Graduated from the University of Worcester in 2016 having completed a BSc (Hons) degree in Sports Therapy. Joe joined Back in Motion in 2016 after finishing university and now works as a Graduate Sports Therapist. He specialises in sports injuries and sport specific rehabilitation and also completed his Kinesiology taping qualification in 2015. Alongside working at Back in Motion, Joe works for both Eastern Counties Rugby and Wymondham Rugby Club as a Graduate Sports Therapist, providing assessment both on and off the pitch. He has a great deal of experience working in a sporting environment. Outside of work Joe keeps himself busy playing both Cricket and American Football and enjoys spending time with friends and family.
Becky Fox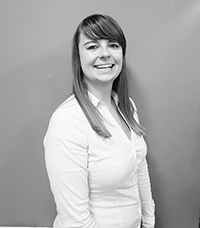 Becky is a fully qualified level 4 Sports Therapist, completing her qualification in June 2013. After joining Back in Motion in October 2017, she has completed her full clinical training and is now working as a Rehab Therapist and Massage Therapist, treating patients in both our Diss and Wymondham Clinics. Further to the clinical side of things, Becky also helps our reception team with daily admin duties. Before working for Back in Motion, Becky spent 9 years with Norwich City Football Club, working as a waitress in the director's box, catering and performing admin tasks. Outside of work, Becky enjoys performing and carrying out sport massages and physio work for Mulbarton Town Football Club on a weekly basis. She also enjoys Zumba, going to the gym and spending time with friends and family. Becky is looking forward to building up her own client portfolio with Back in Motion.  
Admin
Sue Sutton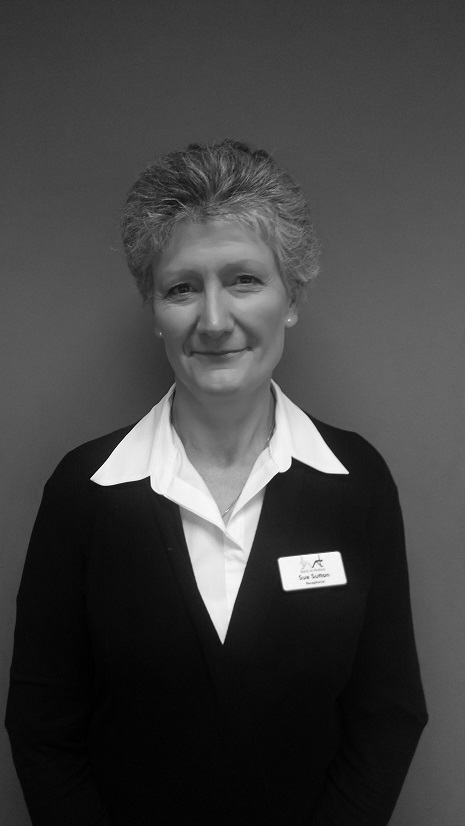 Sue is an experienced member of the reception team. She has been with Back in Motion since 2005 and currently works in Eaton & Wymondham clinics. Over the last 10 years she has taken on a number of adminsitrative and clinic roles but has chosen to be part of the reception team to help with our patients and Pilates members. As a part-time employee she has time to enjoy a range of activities including tennis, swimming and Pilates plus walking her energetic black Labrador "Bramble".
Pip Sessions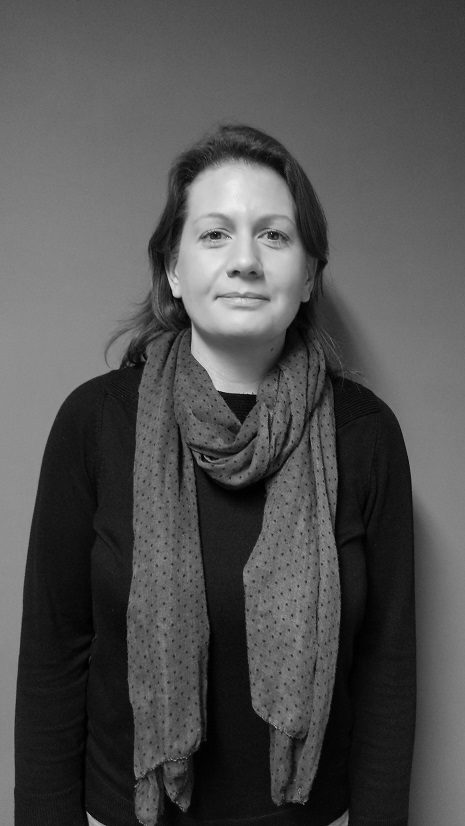 Pip is a receptionist at our Aylsham Clinic and has worked for Back in Motion North Norfolk for two years now. She enjoys singing and the theatre. Pip previously worked as a primary school teacher and she now also works as a drama tutor for Mad Red Theatre School at the Maddermarket Theatre.
Jo Parker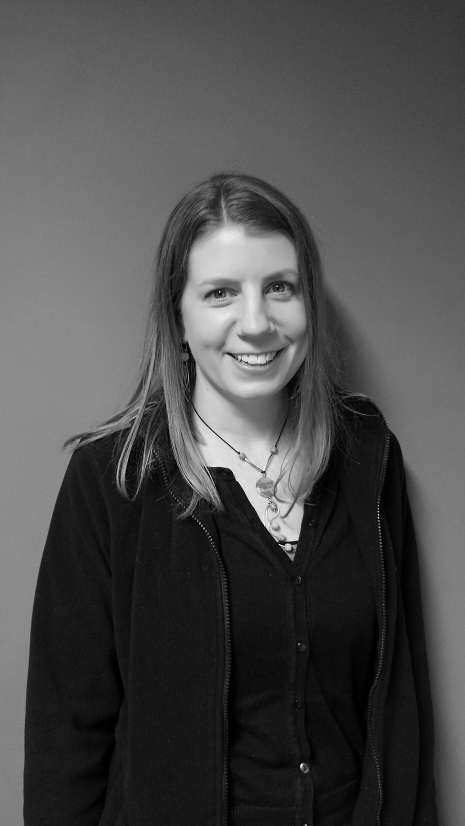 Jo has worked for Back in Motion for over 4 years now and is the head receptionist and administrator for the North Norfolk clinics. She is also a local actress and is often treading the boards around Norfolk & Suffolk.
Charlotte Billington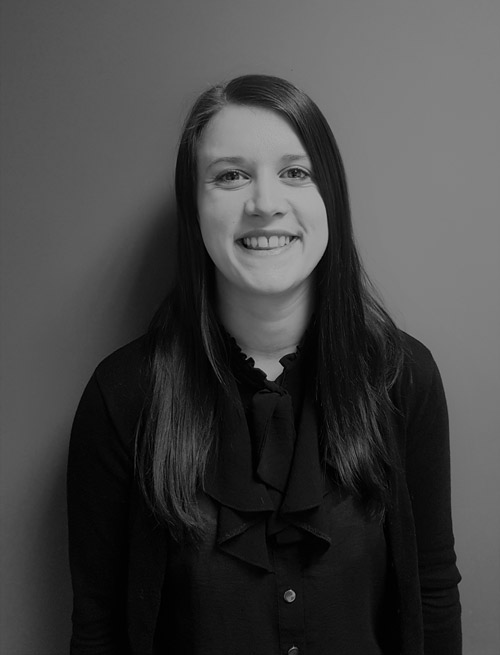 Charlotte enjoys anything that involves adventure, exercise and an adrenaline rush. She's had her solo skydiving licence since she was 17 years old. She has 4 years receptionist experience and has a qualification in Sport and exercise science level 3 BTEC extended diploma and sports development. Charlotte also has a qualification in Animal Management Level 3 and volunteers for the RSPCA. She used to work in a health club and attends the gym regularly. From working at the health club and completing her sports course, Charlotte developed an interest in sports therapy/ physiotherapy. She is a sun lover and loves anything that involves being outside and getting a tan. Charlotte is a fast and keen learner and also very enthusiastic. Running long distance is her favourite and in 2015 she completed a half marathon with no training!
Lucy Torbitt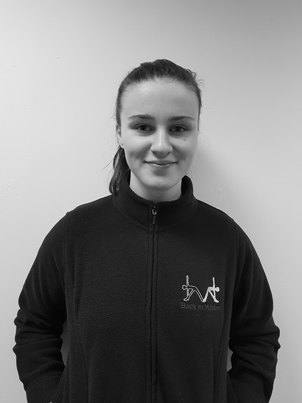 Lucy joined the team in May 2017 as a part-time Receptionist for the Back in Motion Wymondham Clinic. She is currently studying the A Levels Biology, Psychology, and Sports Studies at Wymondham Sixth Form with a strong interest in pursing a career in a Physiotherapy. Outside of work, Lucy enjoys spending time in the gym, volunteering on a weekly basis at Framingham Earl Community Sports Centre, playing guitar, and socialising with her friends.
Management Team
Clare Carrick BSc (Hons), MCSP, AACP HPC PH54266, CSP 60420, AACP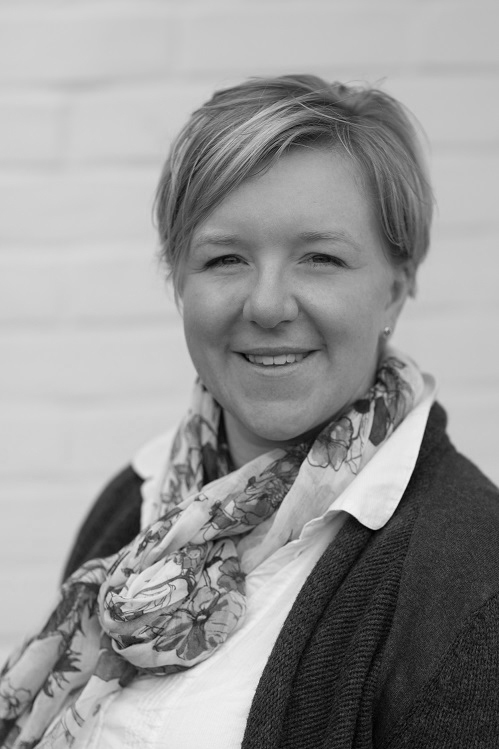 After qualifying in 1998, Clare worked at the Norfolk and Norwich hospital gaining a foundation of work experience. After 2 years she widened her horizons by working in another hospital, Kettering General and in a private sports physiotherapy practice in Northampton in the evenings to gain valuable experience and money to follow her dream of working abroad in New Zealand.
In 2001, Clare left the UK to travel for a few months across America, South Pacific Islands, Australia and onto New Zealand.
In New Zealand work undertaken was varied from private physiotherapy in busy Auckland and Wellington city practices. Clare worked alongside the lead physiotherapist for Super 12 Wellington Hurricanes who played international level Rugby across Australia and New Zealand giving her significant professional Rugby experience treating elite athletes. Clare also ran a busy orthopaedic physiotherapy service as a senior lead clinician for Wellington hospital, which was the specialist centre for the island, which rounded off her experience of working for both private and public sectors of health in New Zealand. Clare returned to the UK in late 2003 with an increased passion for Physiotherapy and a vision for how exceptional Physiotherapy services are delivered. This ambition and desire to continue to travel led Clare to do one thing and that was to set up her own clinic Back in Motion.
Back in Motion now has 7 sites across Norfolk which are managed directly and through a franchise model. Clare still remains as 'hands on' as possible but primarily leads a team of therapists to deliver exceptional Physiotherapy.
Jon Wilton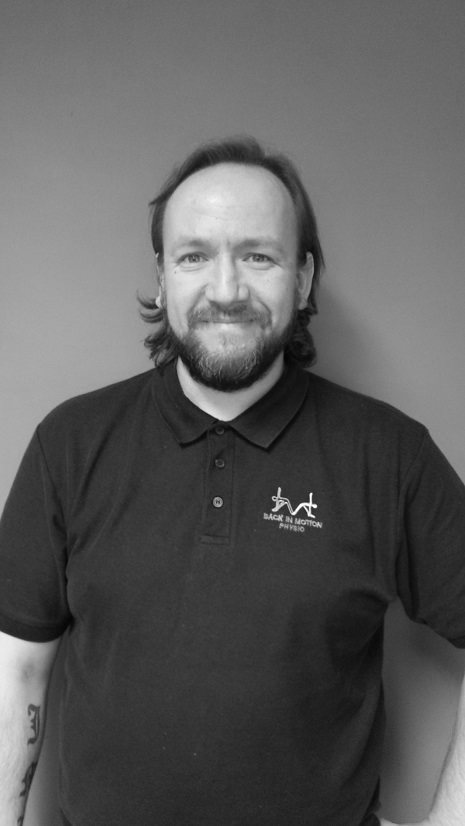 Jon previously worked in the Civil Service before joining Back in Motion in 2009 to help run the business with wife Clare Carrick. He works as Company Secretary and his main responsibility is the accounts. Outside of work, Jon is kept busy looking after his two little girls and in his spare time he enjoys playing music.
Lydia Perllman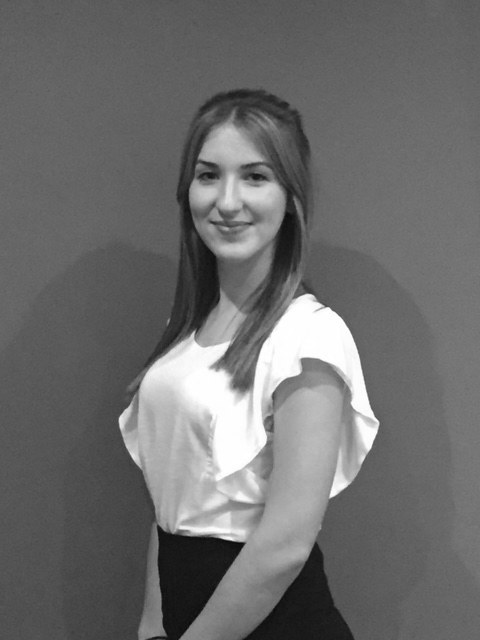 Lydia first joined Back in Motion in 2012 as a part-time Receptionist. With determination to strive within the company, she progressed her way up to full-time Assistant Practice Manger in 2016, taking on the responsibility of ensuring the smooth and effective running of both Wymondham and Diss Clinics.
In Summer 2016, Lydia moved away from Back in Motion to dip her toe in the Recruitment Industry, where she expanded her knowledge of HR and recruiting new employees. As 2017 rolled in, Lydia was excited to announce she would be returning to Back in Motion. She now works as Lead Administrator for the Company and is very much looking forward to progressing her career once again within a workplace that she has always admired.
Outside of work, Lydia enjoys going on long dog walks with her two Lhasa Apso crosses, Lilly and Milo, as well as spending time with Family and friends. She is also partial to the odd holiday or too!
Call your nearest practice for more information.