About Back In Motion | The Team
Physiotherapists
Michael Nicol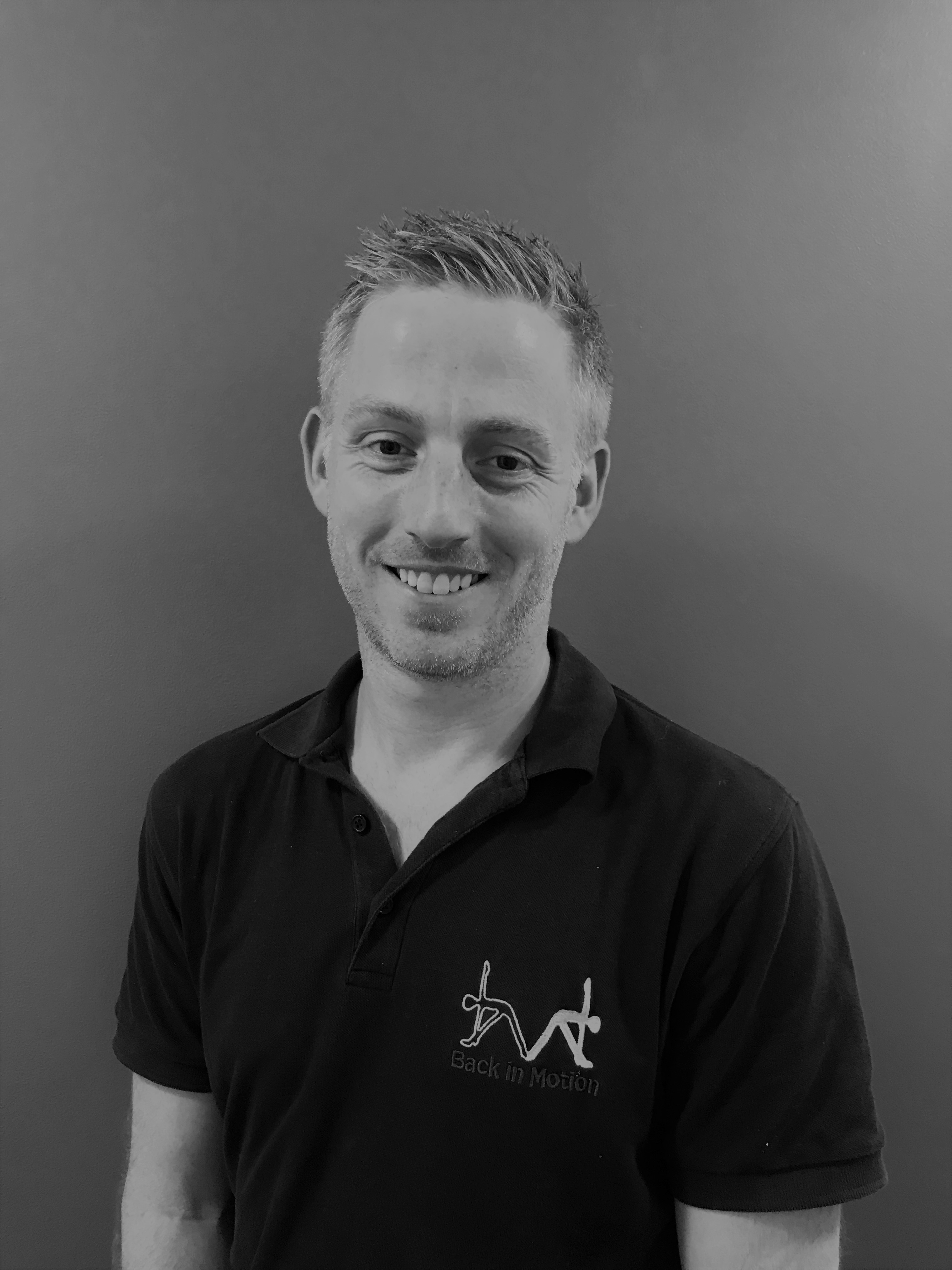 Michael originally studied his Undergraduate degree in Sport Rehabilitation at St Mary's University in Twickenham. He then went on to gain a Masters in Sports & Exercise Medicine at Nottingham University. Michael is a dual registered practitioner as both a member of the British Association of Sport Rehabilitators and Trainers as well as the Chartered Society of Physiotherapy.
Michael has worked clinically in Elite Rugby as well as at Sport Dimensions and The St Mary's Clinic. He held the position of Operations Director at The Running School before more recently taking a post as Senior Lecturer in Sport Rehabilitation at St Mary's University in 2012.
Michael's main areas of interest are rehabilitation of the shoulder, hip and spine and generally the area of injury prevention. His interest in injury prevention has come from his role as a Performance Matrix tutor where he has had the privilege to teach CPD courses to Physio's and Rehab Specialists throughout Europe.
Jonathan Mason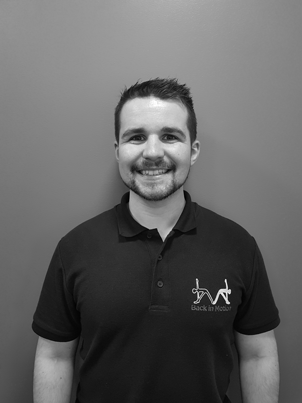 Jonathan qualified as a Physiotherapist in February 2018, with a Master's degree from the University of East Anglia. Prior to this, he worked with Back In Motion as a Sports Massage Therapist, and as a physiotherapy assistant in the NHS for a number of years – working predominantly with inpatients and assisting them towards a safe level of fitness to be discharged home.
Jonathan has a keen interest in all aspects of physiotherapy, health and fitness, which stems from both his BSc degree in Sports and Exercise Science, with honours, from the University of Essex and his work in the fitness industry as a fitness instructor. He intends on making rehabilitation and physical activity accessible for all through a combination of manual therapy and exercise. He holds particular interests in the hip and knee joints.
Outside of work, Jonathan is a lover of all sports and plays cricket throughout the summer. He is also partial to a mud-run or two and if not at work can often be found in the gym!
Beth Carpenter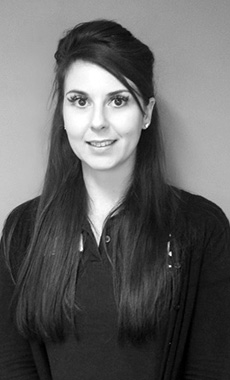 Beth started her career as a Physiotherapy assistant before graduating from the University of Essex in 2009 with a BSc. (Hons) Physiotherapy. She started work in Southend, before moving to Dartford as a Senior Physiotherapist. Beth joined Back In Motion in January 2014, after relocating from Essex. Beth's special interests are paediatrics (children), hands and hydrotherapy, although sees a variety of patients all with musculo-skeletal conditions. Beth is fully trained in Clinical Pilates, Acupuncture and Kinesiology taping. Beth opened her own Thetford Back In Motion clinic and remains clinical seeing a wide variety of patients in the clinic and at their homes and teaches Pilates. She is keen and motivated in her career and loves the variety and challenges in her job. Outside of work she keeps herself busy with her family, horse riding and two dogs.
Gemma Morris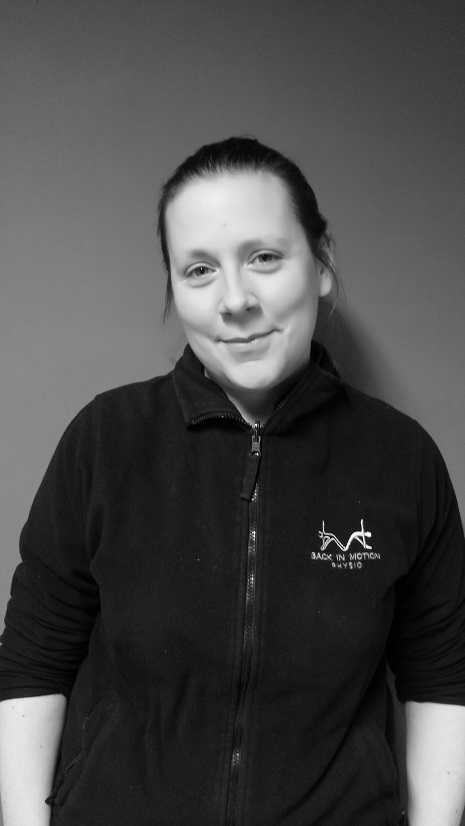 Gemma completed a BSc in medical sciences at Birmingham University followed by a Masters in Physiotherapy at The University of East Anglia. She worked for Back in Motion for almost 2 years before taking on a franchise of the business in 2009 and now runs several clinics in the Norwich & North Norfolk area.
Gemma is an experienced senior MSK Physiotherapist having qualified in Clinical Pilates and Acupuncture and uses these techniques in the treatment of patients and her classes. As a senior member of the team she is specialist and teaches in specialities such as Headaches, Domiciliary care and Neurological conditions.
Gemma is busy running a business and managing a family and son but when time allows her second love is the stage and has taken roles in various performances at the Maddermarket theatre.
Mark Conlon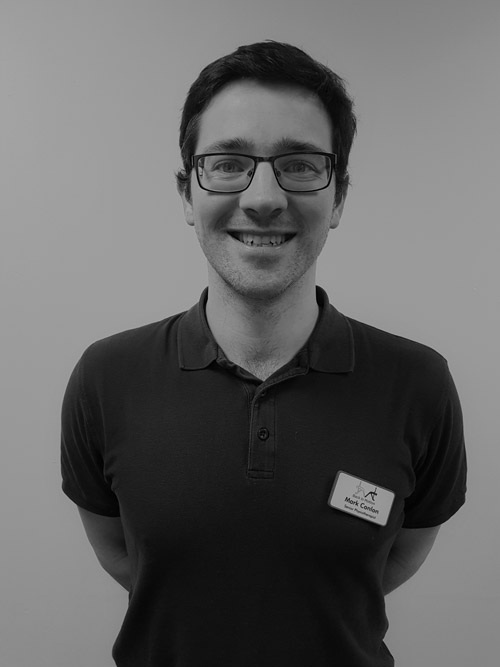 Mark graduated from the University of East Anglia with a Master's degree in Physiotherapy in 2011. On graduating, he joined the team at Back in Motion where he has worked his way through the company to a more senior position as a specialist musculoskeletal physiotherapist. He manages a varied caseload, treating private as well as specialising in complex injury clients as well as taking responsibility for the training and development of other clinicians and rehab therapists in the team. He enjoys treating patients with a variety of musculoskeletal ailments and the challenges these bring. Mark is fully trained in Clinical Pilates and Acupuncture. Outside of work, Mark enjoys travelling, cycling, walking his dog with his family and is a keen rugby fan.
Andrew Byrne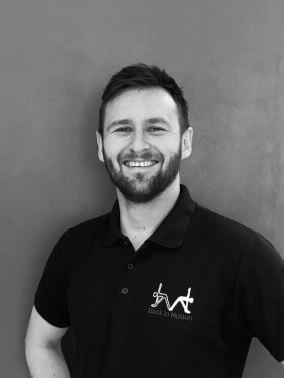 Born in Dublin, Ireland, Andy has been working in health and fitness for over 10 years. His wide-ranging Physiotherapy experience includes working with sports teams and international hospitals in the UK, Ireland and Vietnam.
Andy believes in a holistic approach to injury healing and pain, which is driven by his comprehensive understanding of anatomy and physiology. He is particularly interested in the prevention and rehabilitation of injuries and is dedicated to the long-term health of his clients.
He has a strong anatomical and biomechanical background, which underpins his detailed analysis of movement. This guides his integrative, evidence-based, exercise and manual therapy approach, in the treatment of injuries, pain and movement dysfunctions.
Andy has a Master's degree in Physiotherapy from the University of East Anglia and a Bachelor's degree in Sport and Exercise Rehabilitation from Middlesex University in London. Additionally, Andy has extensive experience as a certified personal trainer and fitness instructor, as well as gaining qualifications in health and fitness.
In his spare time, Andy enjoys Brazilian jiu-jitsu, mixed martial arts, climbing and cycling.
Ivelina Vasileva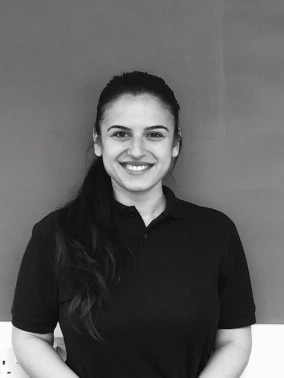 Ivelina graduated with a Bachelor's Degree in Physiotherapy at the National Sports Academy "Vasil Levski", Bulgaria in 2015. During her education she became experienced as a Physiotherapy intern in the field of orthopaedics and trauma, rehab, neurology, cardiology and paediatrics.
Post graduate experience includes working with a wide spectrum of patients, including professional sportsmen, pregnant, disabled and geriatric patients. In 2017 and 2018 Ivelina took a part as a Physiotherapist in one of the best volleyball teams in Bulgaria, where she gained her experience with sports injuries and sports massages.
She believes that there is nothing better than feeling healthy and she enjoys helping people to overcome disorders, challenges and injuries and achieve their physical health goals.
Outside of work Ivelina enjoys travelling, spending time with friends and family and reading books.
Meadhbh Flynn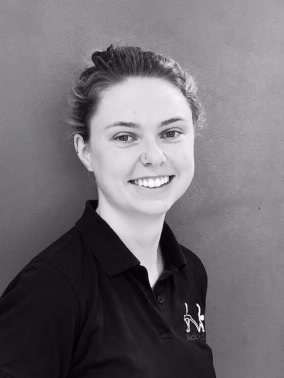 Meadhbh completed an Undergraduate degree at Dublin City University in Athletic Therapy and Training, in which she gained invaluable anatomical and biomechanical knowledge which is deep routed in the treatments of her patients today. During this time, she completed a six month internship in America where she worked in a musculoskeletal setting with elite college football and basketball players along with professional American football players. She then worked in Ireland and around Europe with a range of sports teams, further deepening her interest in injury rehabilitation and prevention.
In 2019 she completed her Masters in Physiotherapy from the University of East Anglia, receiving a distinction. During this time she gained wide and varied experience throughout placements in both Ireland and the UK, specialising in musculoskeletal, neurological, orthopaedic, amputee and respiratory sectors, expanding her knowledge in these vast areas of physiotherapy which she incorporates into her treatment sessions.
She believes in evidence-based rehabilitation and understands the importance of keeping up to date with current research in order to provide a holistic and person-centred approach to the treatment of each individual. She enjoys undertaking a varied caseload with a particular interest in treating overuse and athletic injuries. Meadhbh has a keen interest in playing and watching sport and enjoys going to the gym and out with friends in her spare time.
Hannah Shaw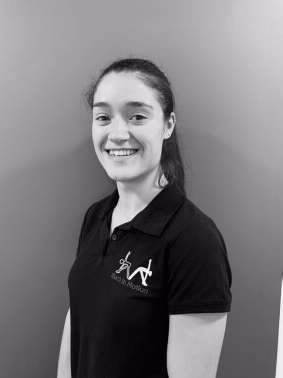 Hannah recently graduated from the University of East Anglia with a First in the Bachelor of Science degree of Physiotherapy. Hannah has experience working in neurological, musculoskeletal and orthopaedic settings and believes that exercise-based rehabilitation is a key part of long-term management for individuals recovering from injury.
Being an active individual herself, Hannah aims to make all her clients feel involved in their treatment journey and strives to make individuals feel confident with taking an active role in their rehabilitation.
Hannah enjoys running, creative writing and listening to music in her spare time.
Gemma Rolt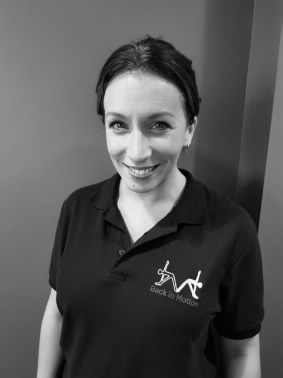 Gemma graduated with a BSc Hons in Physiotherapy from Sheffield Hallam University in 2012. Since that time, she has worked across Suffolk and Essex as a Senior Neuro & MSK Physiotherapist before relocating to Norwich in September 2019. Gemma has accumulated a wealth of clinical knowledge since qualification and has a specialist interest in neurological conditions such as Parkinson's Disease and Multiple Sclerosis, spinal conditions, spinal cord rehabilitation and musculoskeletal post-operative care. She has worked alongside neurologists, spinal surgeons and pain consultants and is skilled in the long-term management of chronic conditions both musculoskeletal and neurological origin. Gemma has a very holistic approach to her therapeutic care, believing in a multi-faceted approach to a successful recovery for all her patients. Outside of work Gemma enjoys fitness including the gym and indoor climbing, going to see live music and spending time with her friends and family.
Rehab Therapists
Amy Sewell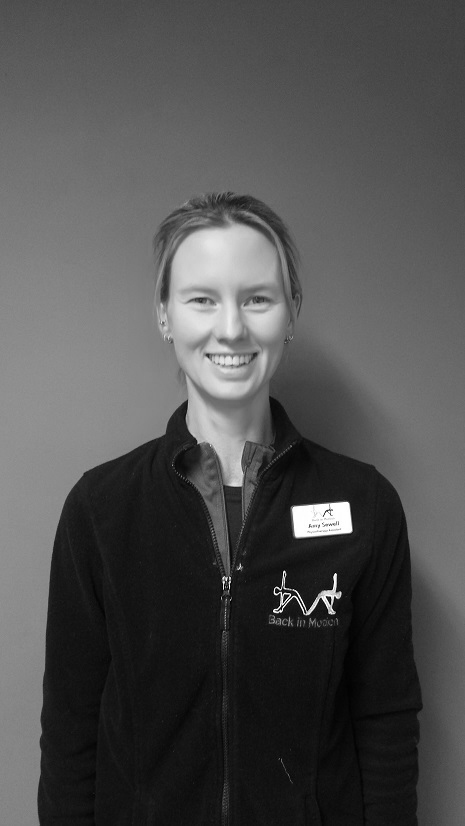 Amy leads the specialised Rehabilitation team at Back in Motion and offers a wealth of experience in rehabilitation of complex cases and rehabilitation of sports injures, with a special interest in running. Having worked for Back in Motion since 2007, in our fully equipped gym she leads on the quality and deliverance of care within the rehabilitation specialists. Graduating with a Bachelors of Science degree in Exercise Physiology and Level 3 Personal Training certificate Amy takes one-to-one sessions, group Pilates & Wellness classes.
Outside of work Amy enjoys to run and competes in events as well as keeping active with her 2 young boys playing football with them.
Becky Fox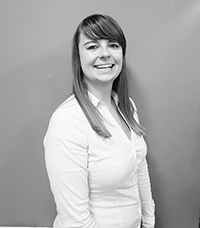 Becky is a fully qualified Level 4 Sports Therapist and Massage Therapist, completing her qualification in June 2013. After joining Back in Motion in October 2017, Becky is now a full time member of the rehabilitation team, treating patients in both our Diss and Wymondham Clinics. Trained in Clinical Pilates Becky leads classes and personal 1 to 1 sessions at Back in Motion to help our clients achieve optimal movement. Becky enjoys keeping fit walking her dog and also enjoys Zumba, going to the gym and spending time with friends and family.
Isaac Allen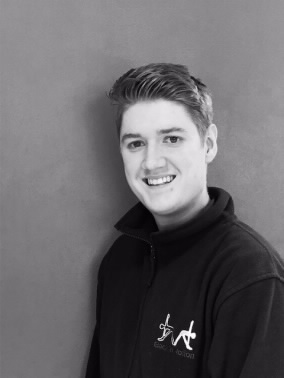 Isaac graduated from the University of Hull in 2018 with Bsc (Hons) Sports Rehabilitation. He joined back in motion in January 2019, he works as a Sports/Rehab Therapist. With specialty in sports rehabilitation and sports specific injuries, he has also completed extra courses including Kinesiology Taping (K-Tape) and Instrument assisted soft tissue massage (IATSM). When not at work Isaac enjoys following a variety of sports including Football, Basketball, Baseball and American Football. As well as this he enjoys walking his dogs and spending time with friends and family.
Henry Fowler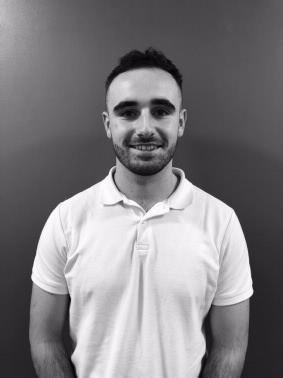 Henry recently graduated university with a 2:1 Honours degree in Sports and Exercise Science. He is looking to start his MSC in physiotherapy in the next couple of years and has joined Back in Motion as a Rehab Therapist to gain experience in the working environment.
As a rehab therapist Henry works one to one with patients in the gym, instructs fitness Pilates classes and assists the physiotherapists on home visits across each of our clinics.
In addition to this, Henry also works alongside our administration and reception team assisting in every aspect of the patients' experience.
Outside of work Henry enjoys playing football and looking after his two Labrador friends Archie and Reggie.
Admin
Lydia Perllman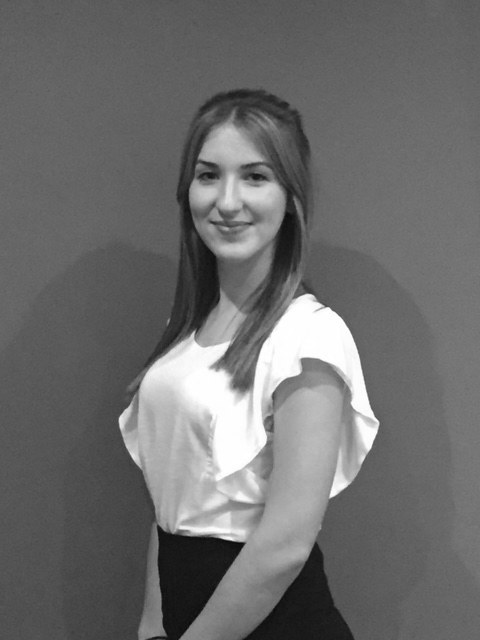 Lydia first joined Back in Motion in 2012 as a part-time Receptionist. With determination to strive within the company, she progressed her way up to full-time Assistant Practice Manger in 2016, taking on the responsibility of ensuring the smooth and effective running of both Wymondham and Diss Clinics.
In Summer 2016, Lydia moved away from Back in Motion to dip her toe in the Recruitment Industry, where she expanded her knowledge of HR and recruiting new employees. As 2017 rolled in, Lydia was excited to announce she would be returning to Back in Motion. She now works as Lead Administrator for the Company and is very much looking forward to progressing her career once again within a workplace that she has always admired.
Outside of work, Lydia enjoys spending time with her family and her baby girl. She is also partial to the odd holiday or too!
Jo Parker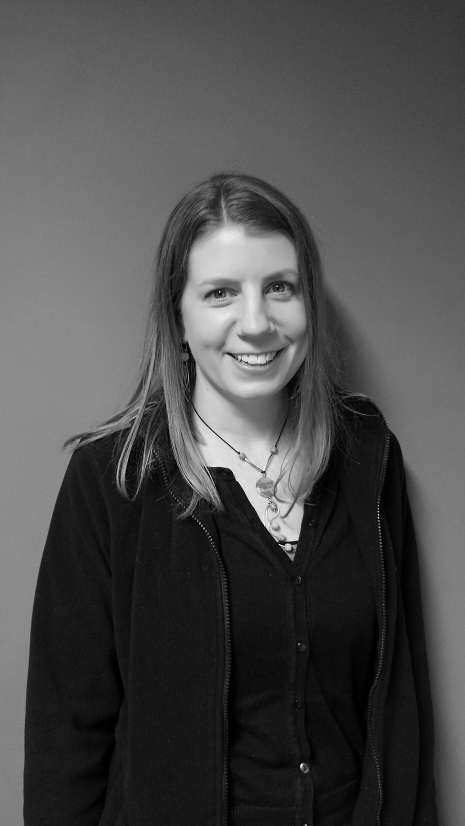 Jo has worked for Back in Motion for over 4 years now and is the head receptionist and administrator for the North Norfolk clinics. She is also a local actress and is often treading the boards around Norfolk & Suffolk.
Lucy Torbitt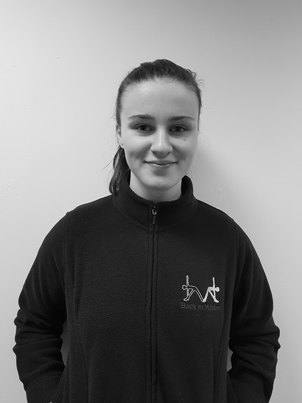 Lucy joined the team in May 2017 as a part-time Receptionist for the Back in Motion Wymondham Clinic. She is currently studying A Levels Biology, Psychology, and Sports Studies at Wymondham Sixth Form with a strong interest in pursing a career in Physiotherapy. Outside of work, Lucy enjoys spending time in the gym, volunteering on a weekly basis at Framingham Earl Community Sports Centre, playing guitar, and socialising with her friends.
Lynn Chambers-Dowe
Lynn recently joined the Back In Motion team in 2018 as a part time receptionist at the Wymondham clinic. With a passion for health and wellbeing this is the perfect move after retiring from a career in the equine industry. This part time role now enables Lynn to focus on her love of yoga, cycling and walking her two terriers whilst enjoying the great outdoors.
Amanda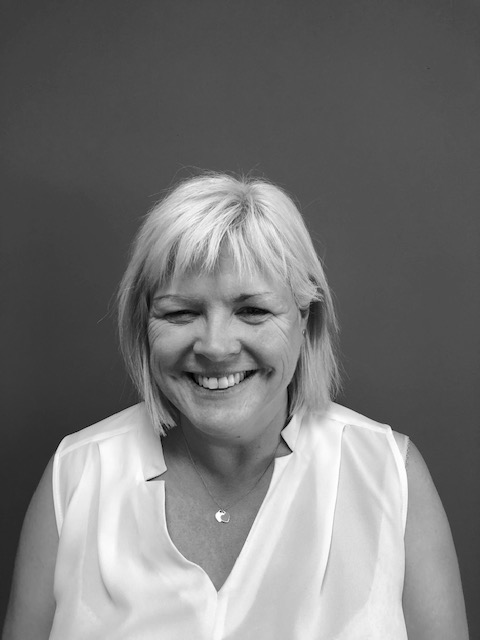 Amanda joined Back in Motion in 2018 as a Receptionist at both our Aylsham and Norwich clinics. With ample experience in administration in health administration as previously worked as a Dental Receptionist for many years. Amanda likes to spend time with her family and raises money for local children's charities in her spare time.
Sarah Jane Browne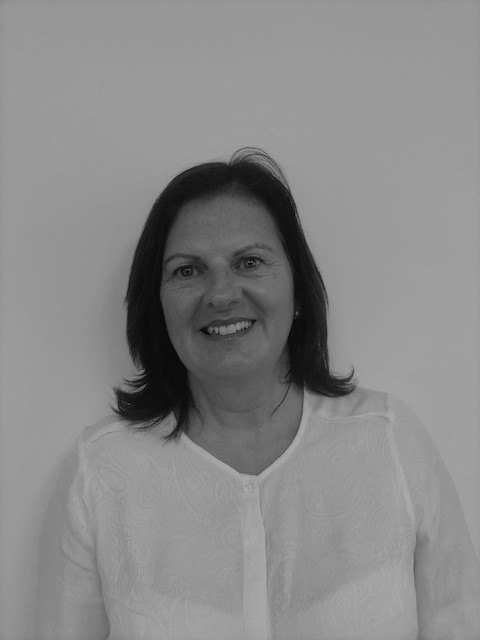 Sarah joined Beth and the back-in -motion team at Thetford in 2018.
Sarah has fifteen years' experience working across the NHS and healthcare setting as a admin/receptionist and management level.
As a part time employee Sarah has time to enjoy fitness training , swimming , park run//walk and Pilates classes as well as enjoying social events with family and friends. Sarah enjoys travelling and spending time with her husband, two daughters, four grandchildren and a 9 year old Jack Russell! These keep Sarah very busy in her daily life.
Samantha Dann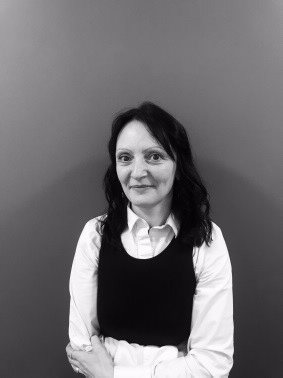 Samantha recently joined Back in Motion in November 2018 before working as a Purchasing Administrator for a local veterinary company. Her previous work experience includes a Retail Assistant/Administrator, Laboratory Technician for a pharmaceutical company and an Assistant Laboratory Manager in Oncology Research. She has a OND and an HNC in Science.
Samantha is also an author of children's fiction with several published books available, including poetry. As a part-time employee at the Diss and Wymondham clinics, she continues to write on her days off.
Other interests include, playing the piano, cycling, boating, caravanning and yoga. She also enjoys spending as much time as possible with her husband and children, not forgetting her well-loved Jack Russell named Ella.
Marie Wilkinson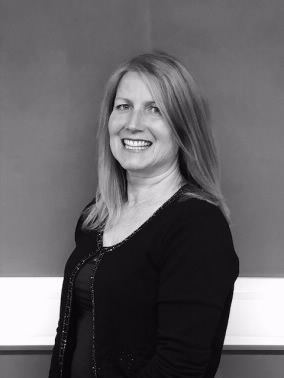 Marie joined Back in Motion in June 2019. She works as a receptionist and administrator for the North Norfolk clinics. She enjoys spending time with family and friends, walking her labradoodle Alfie and singing with Invidia Voices Rock & Soul Choir.
Alice Sheehan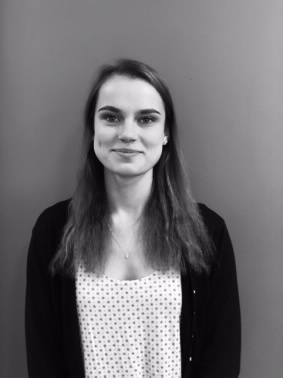 Alice joined the Back in Motion team in June 2019 as a part-time receptionist at the Wymondham clinic. She is currently in her final year studying Bsc Biomedicine at UEA and is interested in qualifying as a physiotherapist once she has completed her undergraduate degree. Outside of work Alice enjoys running, climbing and spending time with her friends and family.
Grace Murray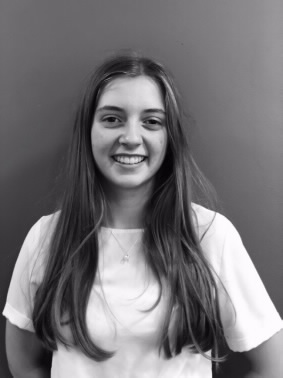 Grace has been working at back-in-motion for a few months as a part-time receptionist and works most Saturdays. She is currently studying at sixth form, and is doing her A-levels in History, Politics and English Literature. Grace reads and writes often: her favourite author is James Baldwin. She hopes to study English at university soon.
Management Team
Clare Carrick BSc. (Hons), MCSP, AACP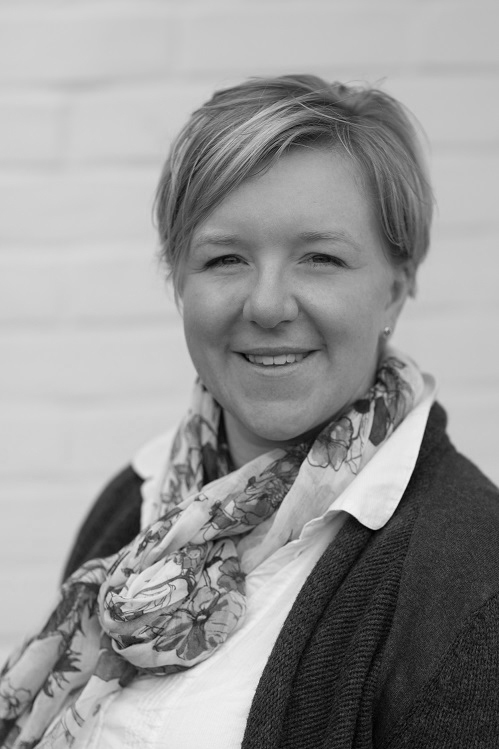 After qualifying in 1998, Clare worked at the Norfolk and Norwich hospital gaining a foundation of work experience. After 2 years she widened her horizons by working in another hospital, Kettering General and in a private sports physiotherapy practice in Northampton in the evenings to gain valuable experience and money to follow her dream of working abroad in New Zealand.
In 2001, Clare left the UK to travel for a few months across America, South Pacific Islands, Australia and onto New Zealand.
In New Zealand work undertaken was varied from private physiotherapy in busy Auckland and Wellington city practices. Clare worked alongside the lead physiotherapist for Super 12 Wellington Hurricanes who played international level Rugby across Australia and New Zealand giving her significant professional Rugby experience treating elite athletes. Clare also ran a busy orthopaedic physiotherapy service as a senior lead clinician for Wellington hospital, which was the specialist centre for the island, which rounded off her experience of working for both private and public sectors of health in New Zealand.
Clare returned to the UK in late 2003 with an increased passion for Physiotherapy and a vision for how exceptional Physiotherapy services are delivered. This ambition and desire to continue to travel led Clare to do one thing and that was to set up her own clinic Back in Motion.
Back in Motion now has 7 sites across Norfolk which are managed directly and through a franchise model. Clare still remains as 'hands on' as possible but primarily leads a team of therapists to deliver exceptional Physiotherapy.
Jon Wilton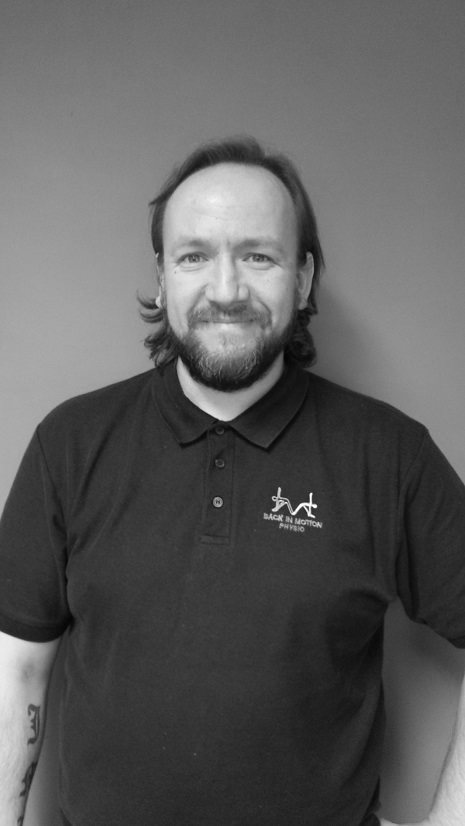 Jon previously worked in the Civil Service before joining Back in Motion in 2009 to help run the business with wife Clare Carrick. He works as Company Secretary and his main responsibility is the administration and accounts. Outside of work, Jon is kept busy looking after their two little girls and in his spare time he enjoys playing music.
If you have any questions please get in touch by calling 01953 604 331 or emailing us on info@back-in-motion.co.uk
To begin your treatment plan, please call your nearest practice for bookings or further information.