About Our Classes
Back in Motion offers a variety of classes from Rehabilitation to Wellness and Fitness all based around the principles of Clinical Pilates and Exercise-based Physiotherapy. We have classes to suit all different levels of fitness and ability. We will have a class that will suit your needs and our clinical instructors will be able to focus on each individual. Our class sizes are small, with a maximum of 9 participants, so instructors will adapt the taught exercises according to your personal capability level.
Rehabilitation classes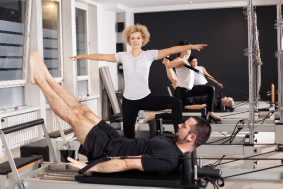 These classes are suited to individuals with rehabilitation goals, whether just returning from injury or have a specific set of personal fitness and health goals in mind. Classes are run with a maximum attendance of 5 and each member has a personal programme to progress their fitness whilst being supported and progressed by a Physiotherapist specialising in Rehabilitation and Fitness. You will need to have a 30 min assessment and programme set up, prior to joining this class if you are not currently under treatment with us.
Fitness Pilates Classes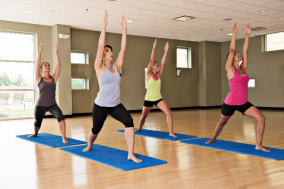 A small supported class (maximum of 9 individuals) following a programme designed by the instructor each week which can be adapted where possible if a client struggles with a particular movement. Taught with specialist Pilates equipment to create a different challenge than matwork each week.
HIIT Classes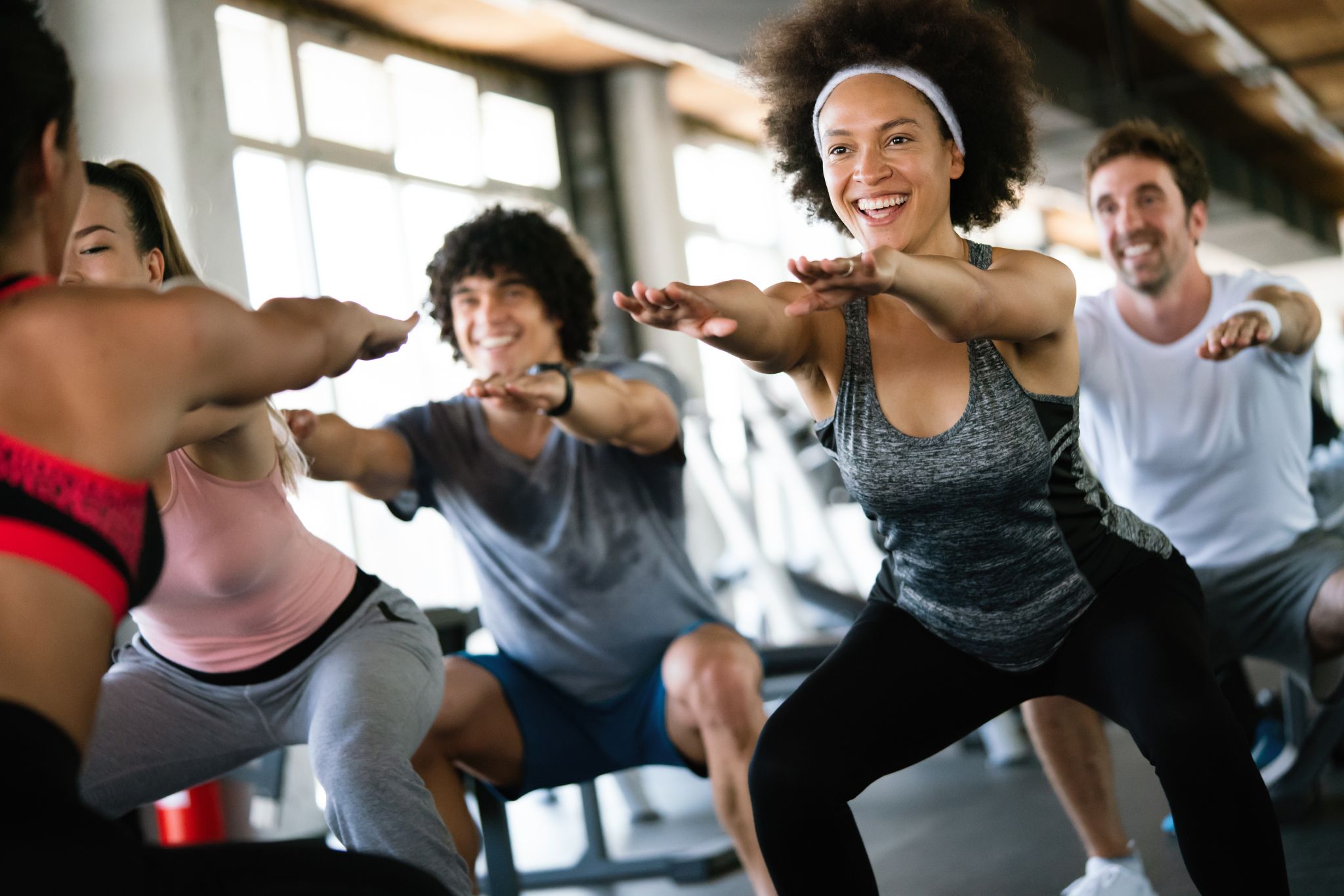 HIIT stands for high intensity interval training. It involves cardio style exercises, such as squats, running and jumps at a high intensity, followed by a medium intensity, then a cool down period. These cycles are timed and repeated throughout the hour-long class. You'll work up a sweat and get your heart racing, motivated by one of our fitness experts!
A key advantage of HIIT is receiving lots of health benefits in a short amount of time. As it is a cardio workout, you'll burn calories and increase your metabolism, even after you finish working out. This is called increasing your metabolic rate.
Whilst helping with fat loss, you may also gain muscle, as well as improving oxygen consumption, reduce your heart rate, blood pressure and blood sugar and improve your overall aerobic and anaerobic performance.
We recommend HIIT classes to our clients who have a good level of strength and mobility. Our HIIT classes are led by one of our Chartered Physiotherapists or Rehab Assistants in small to medium sized groups in our private gyms.
To see our class schedules, please see here.
Wellness Classes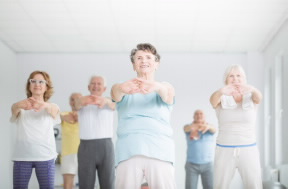 Our Wellness Classes cater for those with pre-existing medical conditions which may require them to steadily progress their exercise levels, but where exercise is vital to the future management of their condition or to remain fit in later life. We invite anyone who feels their balance and mobility is reducing, has diabetes or struggles to move with arthritis.
Yoga Fitness Class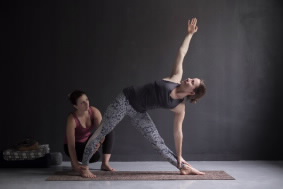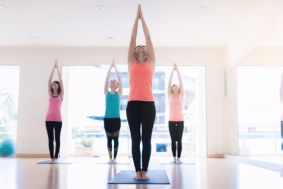 For times when you need to unwind, limber up or maintain strength our specialist Yoga instructors can help you improve the movement in your joints and your overall posture and alignment. Experience a total relaxation and stretch, whilst still focusing on core strength and balance. An ideal adjunct to Pilates to keep your joints supple and moving pain free. Small groups of 9 individuals.
If you have any questions please get in touch by calling 01953 604 331 or emailing us on info@back-in-motion.co.uk
To begin your treatment plan, please call your nearest practice for bookings or further information.