Pilates Classes - Equipment & Reformer Pilates
What is the Reformer Pilates machine?
Equipment Pilates was a method initially created by Josef Pilates to allow injured World War soldiers to engage with remedial exercise from their hospital beds. He later modified his method for ballet dancers in New York city - most famously with the invention of the Pilates Reformer, allowing them to achieve peak fitness.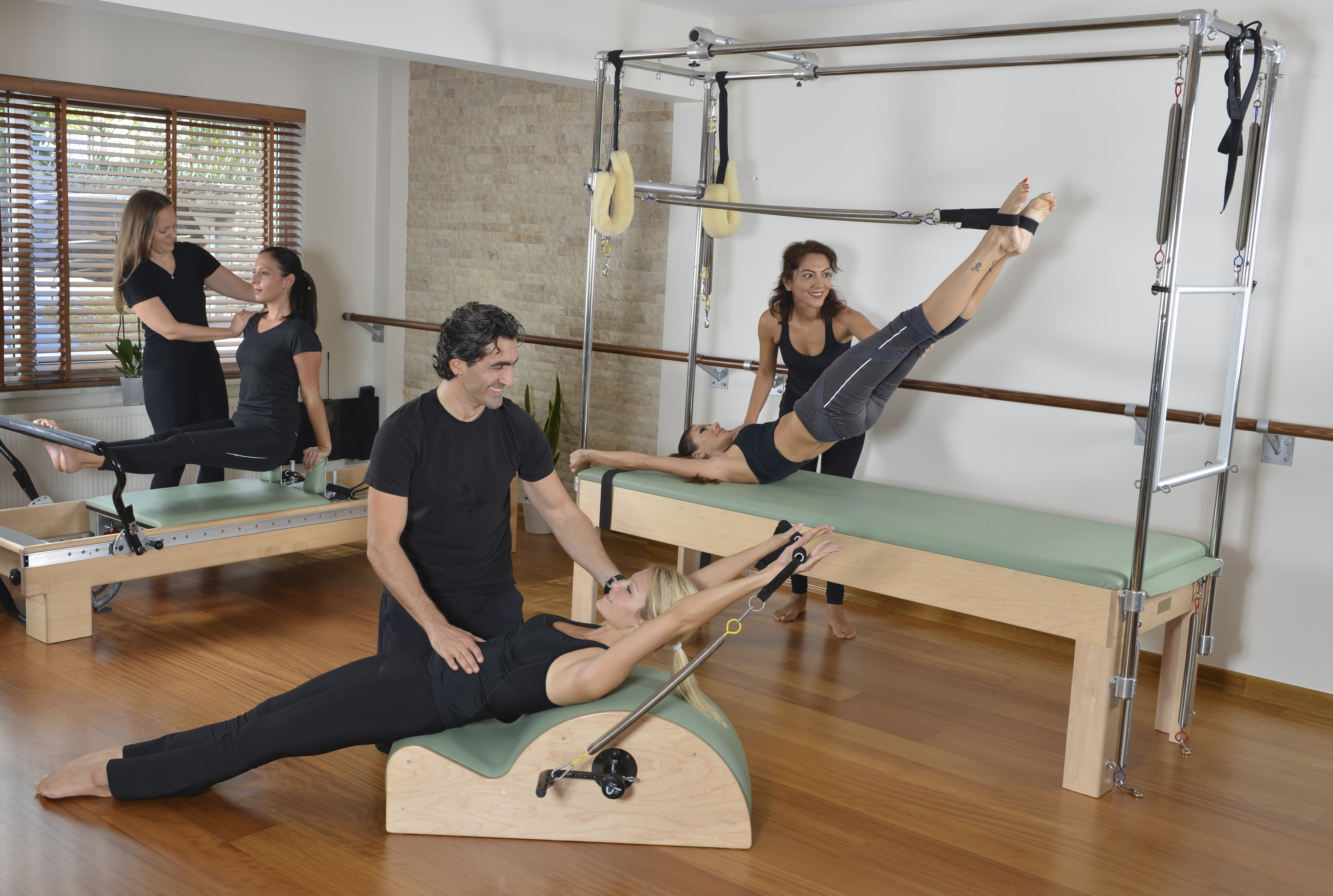 The Reformer machine comprises a dynamic platform with adjustable springs and stirrups. A highly versatile piece of equipment, Pilates exercises are performed on the machine in standing, sitting and lying positions.
As such, Reformer Pilates exercises and workouts can be both remedial and used to challenge already fit athletes in order to take their fitness and performance to the next level of excellence.
Equipment and Reformer Pilates exercises are excellent methods for treating back pain, sports injuries, and other conditions. At the same time, the equipment can be used to provide exercise programmes to challenge athletes and help them excel in peak condition.
At Back in Motion we embrace the use of the Pilates Reformer, trapeze and small equipment for clients on both ends of the physical fitness spectrum. Your practitioner will work within the parameters of your personal needs and fitness to create exercises that best benefit you.
Our class Schedules:
If you have any questions please get in touch by calling 01953 604 331 or emailing us on info@back-in-motion.co.uk
To begin your treatment plan, please call your nearest practice for bookings or further information.